Senior Housing Options Officer (P01615)
Employer:
Welwyn Hatfield Borough Council
Salary:
£34,869 - £37,819 per annum inclusive of outer fringe allowance
Location:
Council Offices, Campus East, Welwyn Garden City AL8 6AE
Working Pattern:
Full Time
Hours:
37 hours per week.
Closing Date:
16/05/2021 at 23:55
Senior Housing Options Officer
Up to 30 April 2022
£34,869 - £37,819 per annum inclusive of outer fringe allowance

37 hours per week
We are looking for a dedicated, motivated individual to join our Housing Needs Team, Welwyn Hatfield Borough Council's Team of the Year in both the 2019 and 2020 Employee Recognition Awards.
You will be the Senior Housing Options officer for the Housing Options team, a member of the Housing Needs management team with operational responsibility for both the day-to-day service and the out of hours homelessness service.
You will be in a key role, working with the Housing Options Manager to develop the service in a way which promotes and prioritises the prevention of homelessness, whilst also ensuring that there are resources in place for the relief of homelessness when prevention is not possible.
You will provide advice and guidance to the Housing Options team to ensure consistency of decision making, whilst also working to develop and strengthen team members' own decision-making skills.
You will be responsible for maintaining and updating the key homeless prevention pathways, working with partners and colleagues to ensure the Council has the necessary housing options for successful sustainable outcomes.
You will be the primary point of contact for colleagues and partners in the day-to-day operation of the service, enabling the swift resolution of cases that require a quick response and helping colleagues without specialist knowledge.
You will demonstrate your ability to deal with emotionally challenging cases in difficult situations, dealing with cases that require escalation from members of the housing options team and identifying outcomes in complex cases.
We are looking for someone with:
An interest in providing high quality public services to the local community
Experience of working in Housing Options and homelessness, making detailed homelessness decisions and providing detailed housing advice
The ability to negotiate with others and find solutions to complicated situations
High levels of ability working with IT systems and confidence in using Microsoft software,
Excellent communication and interpersonal skills
An interest in a role that is key to the effective operation of Welwyn Hatfield Borough Council's Housing Options service
If you are passionate about helping people and assisting those in housing need, and if you also thrive under pressure and enjoy team working – we want to hear from you.
The council have developed a 'One Team' approach to working and this relies on each and every person working collaboratively to deliver shared goals. To be a positive influence on this environment, you'll need to be able to support others and be a genuine team player.
What the council is really looking for is someone with a true customer focus, an understanding of what great customer service involves and a commitment to delivering outstanding results.
Closing date for applications is Sunday 16 May 2021.
Assessments will be held on Thursday 20 May 2021, with interviews on 26 May 2021.
Equal Opportunities
Welwyn Hatfield – Working for Equality. We welcome applications from all sections of the community.
How to apply
Please apply online via the link below. Please read the Role Profile fully before applying for this vacancy. It is essential you refer to the Role Profile when completing your application, particularly the appliation questions section.
You must demonstrate how you meet the criteria set out in the Role Profile and give examples to support your statements. If you do not demonstrate how you meet the criteria for the role your application will be unsuccessful.
About Welwyn Hatfield Borough Council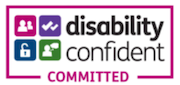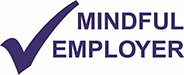 Further information on this vacancy
Apply Online
Back