Planning Support Officers (P00929)
Employer:
Welwyn Hatfield Borough Council
Salary:
£21,950 - £23,758 inclusive of outer fringe allowance per annum
Location:
Council Offices, Campus East, Welwyn Garden City AL8 6AE
Working Pattern:
Full Time
Hours:
37 hours per week.
Closing Date:
16/05/2021 at 23:55
Reference:
PPPG/21/149937
Planning Support Officers


1 x Permanent (37 hours per week)
2 x 1 Year Fixed Term (37 hours per week)
£21,950 - £23,758 inclusive of outer fringe allowance

Are you looking to take the first steps in your planning career as part of an ambitious service?
Welwyn Hatfield Borough Council are looking to appoint a new Planning Support Officer to work as part of the Development Management service. The successful candidate will provide technical, administrative and procedural customer support, including all applications and appeals that come through the service.
The Development Management service take a huge amount of pride in the standard of customer care they provide, and it will be up to you to maintain this. As well as providing skilled and knowledgeable support, you'll also take responsibility for developing the electronic and manual record systems – ensuring they are completely up to date and as efficient as possible.
Working with a keen attention detail, the council will look to you to assess the validity of planning, and other, applications – as you determine the requirements for planning permission and the associated fees.
Whilst previous planning experience is by no means essential, it would undoubtedly be a benefit. Otherwise, the council are looking for an organised and motivated individual with outstanding communication skills. You'll need the ability to analyse and interpret data, as well as researching and presenting this data effectively.
The council have developed a 'One Team' approach to working and this relies on each and every person working collaboratively to deliver shared goals. To be a positive influence on this environment, you'll need to be able to support others and be a genuine team player.
What the council is really looking for is someone with a true customer focus, an understanding of what great customer service involves and a commitment to delivering outstanding results. The ability to converse at ease with members of the public and provide advice in accurate spoken English is essential in this post.
Welwyn Hatfield Borough Council pride themselves on their commitment to their people – striving to ensure that each and every employee feels valued and happy in their work. Employees are empowered to influence and transform the services they deliver, no matter what level they're at.
Welwyn Garden City was hailed as one of 'Modern Europe's greatest success stories in town-making' It is a vibrant town offering the perfect combination of modern facilities and stunning surroundings.
Along with a supportive working environment, those joining Welwyn Hatfield will discover a place in which their careers can truly thrive. Your ongoing professional development will be placed as a priority and your hard work will be properly rewarded.
Closing date is 16 May 2021.
Assessments will be held 27 May 2021.
Interviews will be held on 28 May 2021.
Equal Opportunities
Welwyn Hatfield – Working for Equality. We welcome applications from all sections of the community.
How to apply
Please apply online via the link below. Please read the Role Profile fully before applying for this vacancy. It is essential you refer to the Role Profile when completing your application.
You must demonstrate how you meet the criteria set out in the Role Profile in the role specific questions. If you do not demonstrate how you meet the criteria for the role your application will be unsuccessful.
About Welwyn Hatfield Borough Council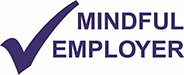 Further information on this vacancy
Apply Online
Back