Car Park Officer (P01673)
Employer:
Welwyn Hatfield Borough Council
Salary:
£26,928 - £29,739 inclusive of outer fringe allowance
Location:
Council Offices, Campus East, Welwyn Garden City AL8 6AE
Working Pattern:
Full Time
Hours:
37 hours per week.
Closing Date:
29/09/2019 at 23:55 PM
Reference:
RECS/19/107901
Car Park Officer
(P01673)
£26,928 - £29,739 inclusive of outer fringe allowance
37 hours a week
Our Parking Services Team is expanding and this exciting new role has been created to be responsible for the management of the Council's car park services.

You will be responsible for all aspects of the day-to-day operation of the car parks throughout the Borough, oversee the Parking Enforcement Contract and be the first point of contact for public/customer enquiries.

About You

The nature of this role means that we need someone with experience of managing a range of contractors in different specialisms with experience of budgetary management and service maintenance. Experience of carrying out basic maintenance work and or identifying works for referral to contractors is essential. We also need someone with a clear customer service focus as you look to ensure that you maintain the highest standards of service for local people and businesses. We are looking for someone with good project management skills, working up to a year in advance to ensure projects are delivered on.

Your communication skills will be crucial as you ensure that all communications are accessible and comprehensive, as well as responding to relevant enquiries – including those from angry or upset people. You'll also have a clear team focus as you support other members of your department and others across the council. Your confidence and ability in your role will allow you to manage several projects at any one time, working off of your own initiative and without instruction.
About Us
At Welwyn Hatfield Borough Council, we take a huge amount of pride in being a forward-thinking authority that has a genuine customer focus.

We want everyone to feel that they have a bright future here. We want all of our people to be able to see the career pathway that is in front of them. We provide a range of training and development opportunities to help people grow in their roles. We also feel that it's incredibly important to allow people the chance to discover interests, skills and ambitions that they may not have been aware of. We very much believe that when someone joins Welwyn Hatfield Borough Council, we're not just taking them, but their whole family too. For this reason, we have put together a benefits package that provides for all of you. Whether this be by safeguarding your health and happiness or ensuring that you have a proper work life balance that allows you to enjoy your time outside of work.
Closing date: 29 September 2019.
Assessment and Interview date: 10 October 2019.
Equal Opportunities
Welwyn Hatfield – Working for Equality. We welcome applications from all sections of the community.
How to apply
Please apply online via the link below.

Please read the job description and person specification fully before applying for this vacancy.

It is essential you refer to the person specification when completing your application, particularly the role specific questions section. You must demonstrate how you meet the criteria set out in the person specification and give examples to support your statements.

If you do not demonstrate how you meet the criteria for the role your application will be unsuccessful.




About Welwyn Hatfield Borough Council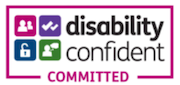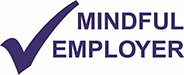 Further information on this vacancy
Back